Adventure to Beast Island
Do you want to experience firsthand the fear for being surrounded by ferocious animals?
As long as you are:
.10 years old and above
.Enjoy adventures and challenging the limits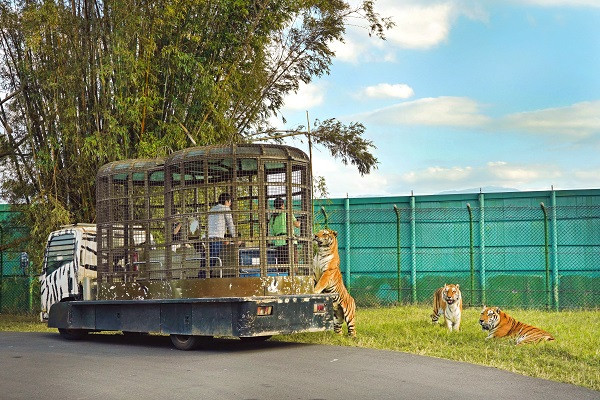 We welcome you to sign up for Taiwan's exclusive experience activity – "Ferocious Animal Caged Car." This is an allnew, shocking firsthand experience with ferocious animals that you should have once in a lifetime.
Have "Zero degree" contact with ferocious animals. Experience what it feels like to be stared down by tigers. You can personally feed the naughty baboons, and feel the lions' deep roar and the thrill of them hunting for food. This is a unique experience for the senses!
The activity is 60 minutes long. Since the animals have limited food quota, so each session will have a participant quot. Please remember to reserve in advance!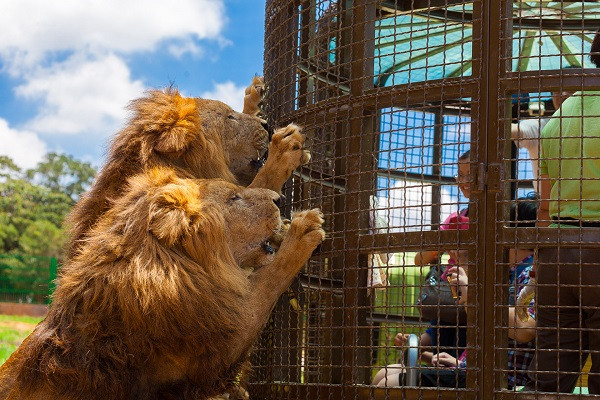 .The activity is 60 minutes long. Since the animals have limited food quota, so each session will have a participant quot. Please remember to reserve in advance! I
.Activity Departure Hours: 10:00, 11:15, 13:00, 14:15
.Activity Fee: Adult NT$1,999/person
.Age limit: 10~70 years old recommended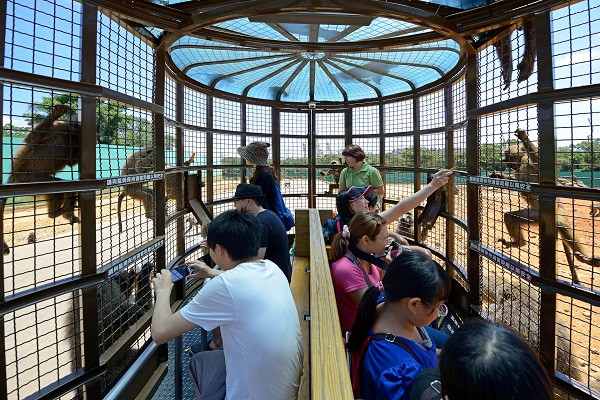 【Note】The show is closed on every Wednesday and during raining days. The activity is extremely stimulating and thus it is not suitable for children under the age of ten, senior citizens over 70 years old, pregnant women and persons with cardiovascular conditions, thank you for your understanding!

Activity Reservation Hotline: 03-5475365#2952