Getting to know Leofoo Resort Guanshi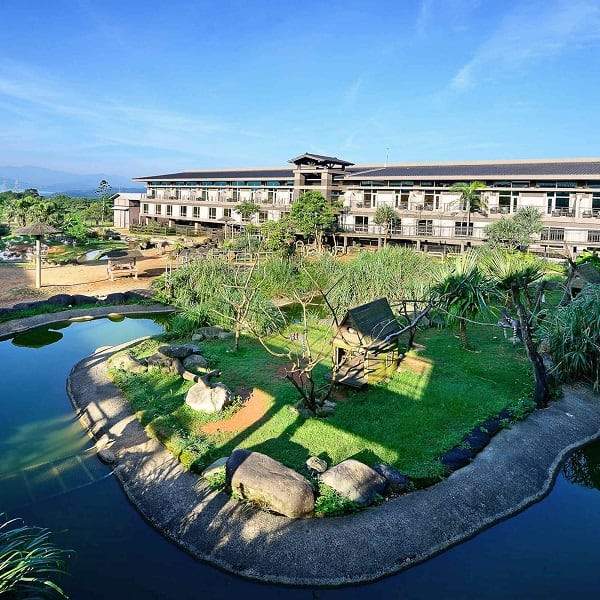 Click to watch the Leofoo Resort Guanshi introduction
Asia's First Ecological Resort
Situated in Guanshi, Hsinchu County, "Leofoo Resort Guanshi" is adjacent to the Leofoo Village Theme Park. It is Asia's first Resort that employs natural habit and herbivore as design inspirations.
In the hotel, there are 161 rooms modeled after African Safari styles, which can house between 2 to 6 persons. There are also two theme restaurants that use toxinfree ingredients. A playground plaza with ecofriendly and African inspired themes experiences both indoors and outdoors is also available. Moreover, the themed gift shop houses over 200 types of premium, local food ingredients and Taiwan's young designer's artworks, not to mention the meeting room that can host up to 300 persons.
Leofoo Resort Guanshi's main architectural inspirations come from the animals and the ecological landscape. The guest rooms all have large, bay view windows, guest would be able to see many different types of freerange African herbivores such as: rhinoceros, zebras, North Africa bearded goats, ringtailed lemurs and Sulcata tortoises, to name a few among the many animals in the area. This allows all the hotel guests to be able to explore intimate encounters with these animals, experience breathing with the animals, and through the interactions and guided tours, we hope to educate and develop people's respect for nature and learn to treasure the ecological environment. At the same time, we see to realize the hotel's aspiration to be a green, ecofriendly hotel.
Exclusive Services for Guests in Leofoo Resort Guanshi
1.Tickets of Unlimited Entries of Leofoo Village Theme Park (For Guests who Purchase Projects with such Tickets Only)
Worried about how can you finish a complete run in Leofoo Village in one single day?
Why not take two days? Exclusive for guests in Leofoo Resort Guanshi! Guests who purchase projects with Leofoo Village Ticket can enjoy unlimited entries of the Park for two days during accommodation!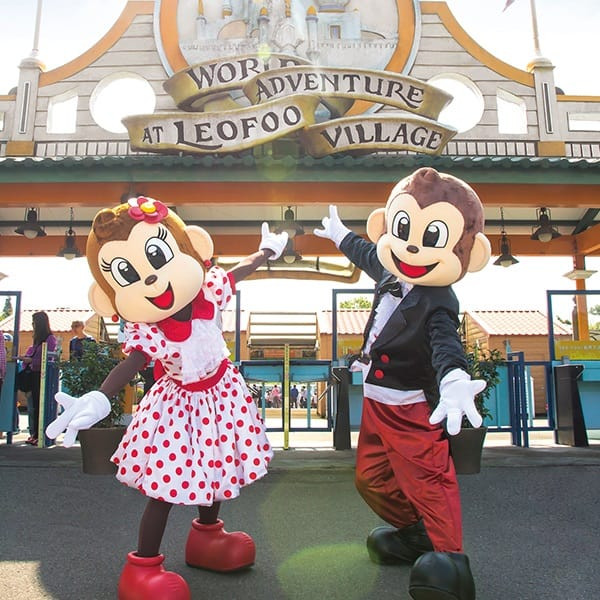 2.VIP Treatment – Free Exclusive Shuttle Bus and Taxi Ordering Service
Free Shuttle Service in the Park
Get tired and want to take a rest in the hotel? You got it! Just call for the free shuttle service of Leofoo Resort Guanshi!
Guests who reserve for accommodation in Leofoo Resort Guanshi can enjoy the commuting shuttle service between the Park and the hotel.
Taxi Ordering Service:
For guests travel by public transportation, Leofoo Resort Guanshi also provides taxi ordering service. Just make a reservation, and you can ask for the service at the counter, visiting the surrounding scenic spots!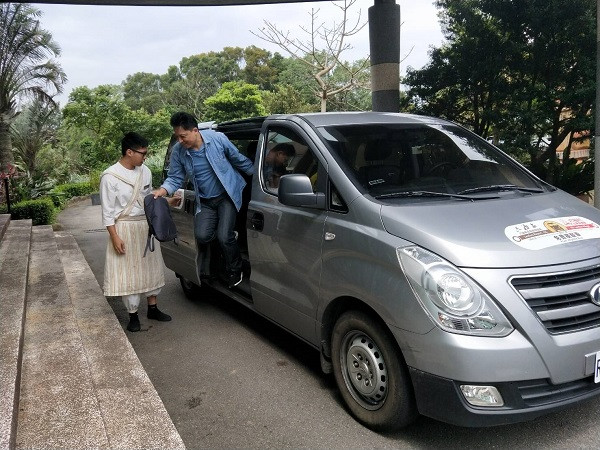 3.The Unique Postmodern Murals in African Style of TingaTinga
What will the animal migration in Africa be like?
The painters TingaTinga School in Northern Africa invited by Leofoo Resort Guanshi take the hotel as the canvas and tell their stories in every corner of Leofoo Resort Guanshi by their brush, leading children to feel the magnificent scene of animal migration! You can also seek the autographs left by the painters!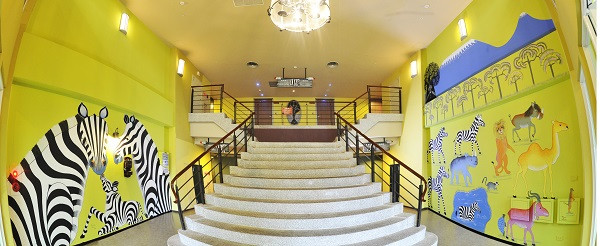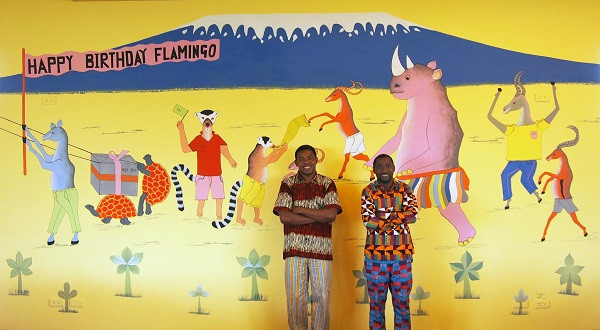 4.The Fine Spare Goods of "Localization and Sustainability"
Local Teas:
Leofoo Resort Guanshi is dedicated to cultivate local features and care about environment and ecology. We hope to provide teas that can offer the guests full feelings of local cultures. Guanshi herbal tea bags, coffee qualified by Rainforest Alliance, and Guanshi black tea bags are provided in each room.
Sustaining Showering:
The products of O'right with the concept of sustaining environment are finely selected by us. We hope that the guests can also make their efforts in environmental protection. All spare goods in the room derive from our cares to the earth and persistence to the style.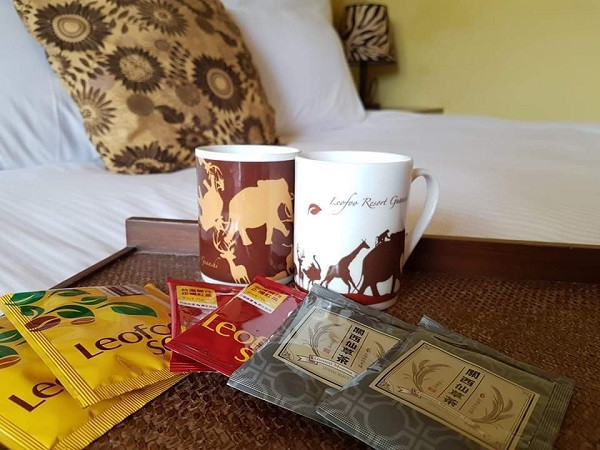 5.Have a Rich Experiencing: Free Activities for the Guests
Traveling is always our precious memory. Your stay in Leofoo Resort Guanshi will be the richest and most satisfying one!
We hope that every guest can have the most special memory about this journey.
All guests can enjoy in the activities of Animal Introduction, African Concert, Journey of exploration with the colorful elves, Stuffed animal party, and Good Night (Story Time)! Children and parents can have fun, gaining unforgettable memories even just staying in the hotel!
Click me to see more information

6.Combining Education and Entertainment: The Unique Paid Activities
Wanna know what animal keepers do every day? Wanna know how the timid giraffes protect themselves? Or you wish to know why white rhinoceros like to play with mugs? What secrets do these lovely lemurs and meerkats have?
In Leofoo Resort Guanshi, you can contact with the animals in close distance, breathe in the same air with them. You can also take the Sudan Rhino Bus to the largest white rhinoceros restoration area in Asia. What the most important is that you can gain more knowledge about them as well as understand their current status.
Of course, if you like to do something with your hands, we provide various kinds of DIY activities!
Our every classic activity is to bring wonderful memories to our guests. Sign up now!
Click me to see more information

7.Midnight Snack Room Service
Spending whole day in the Park and the Resort, with the scenes of resting animals, you must have been hungry! We provide midnight snack room service! From 21:00 to 23:00, just call us and make an order, we will bring you the hot and mouth-watering Cape of Good Hope delicacies to your room. Animals, stars, and foods: the real enjoyment!