In Taiwan, most of the ringtailed lemurs are raised in enclosed habitats. Because they are able to jump quite high, at Leofoo Resort Guanshi their habitat is modeled after their natural environmentMadagascar island spatial design. For this reason, the ringtailed lemurs are quite happy here and are friendly with humans. Would you like to interact with the star animalringtailed lemur? Sign up now for the interaction experience. Let us change into costumes and enter the lemur island, experience having lemurs jumping on top of our heads and shoulders, while enjoying their boundless life energy. You can even stay around to take pictures with them, and create unforgettable memories.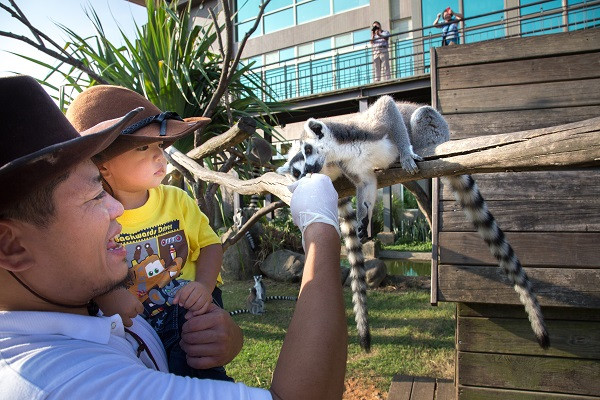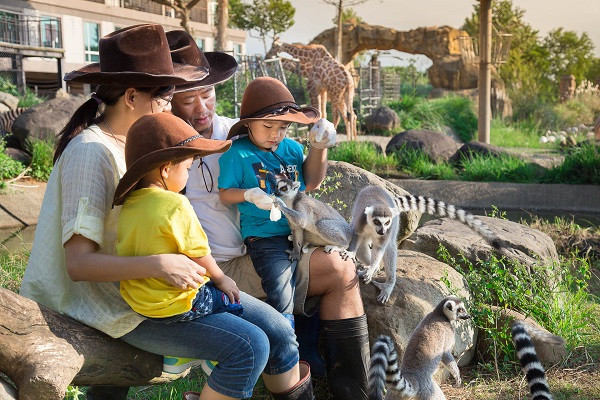 .The interactive experience is 30 minutes long.
Since the lemurs have limited food quota, so each session will have a participant quot. Please remember to reserve in advance!
.Activity Starting Time: 10:15, 10:30, 14:15 , 15:00
.Activity Fee: NT$499/person
.Age limit: 6 years old or over recommended

【Note】Since lemurs may jump onto your shoulder or neck during the interactive experiencr, it is not recommended for children under 6 years old.