We offer all kinds of DIY activities that suit Guanshi's climate, are typical of African culture, and suit all age levels for kids. Activities such as playing with plants, painting, assembling, and graffitimaking allow kids from all ages to make their own unique souvenirs and enjoy the fun behind Africanstyle painting and handicraft!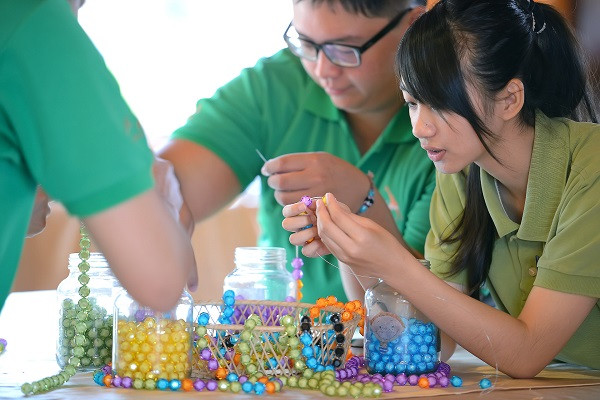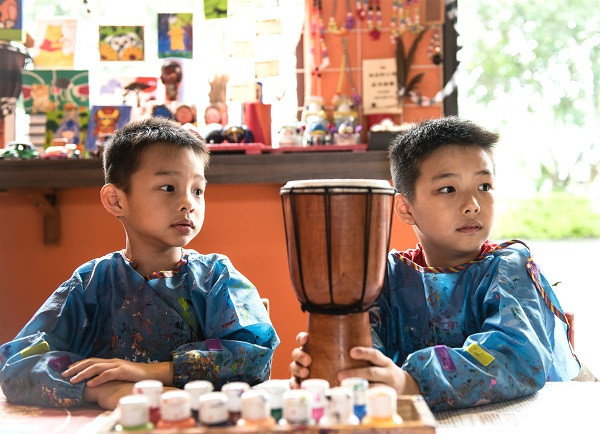 Paint a cabasa
Time needed: about 30 minutes
Description: In the old days, people would lay the whole overripe gourd under the sun and let it become dry. Then the gourd would transform into a favorite toy among kids. Now, let's make our own eggsized cabasas with highquality wood. As kids hold them in their hands, they can swing along in the African music concerts.
Price: NT$399 per person
Paint a African dolls
Time needed: about 30 minutes
Description: There are two cute guardian gods at Leofoo Resort Guanshi Huga and Shuga. Their most important mission is to guard the resort and the animals. Paint or graffiti your own unique guardian god with the colors you like, and take home as souvenir!
Price: NT$399 per person
Make a colorful beads string
Time needed: about 30 minutes
Description: Choose the colors you like from these colorful beads and make your own shiny decoration.
Price: NT$250 per person
Paint your own djembe
Time needed: about 30 minutes
Description: The djembe body is carved from natural tree, while the drum head is made from animal skin. The handcrafted djembe does not come with any patterns and sculpted features; rather, we leave it for kids to paint djembes with their own imagination and creativity. Now, take the djembes and let's head to the stage!
DIY discount price: NT$700 per djembe
Handcrafted leather ID card holder
Time needed: about 60 minutes
Description: Leather art craft suitable for beginners. With wax threads and specially designed stitches, you will get to make your own card holder from scratch. The final product will surely make your day!
DIY discount price: NT$780 per person
Paint your own kalimba
Time needed: about 30 minutes
Description: The kalimba, with Africanstyle graphics painted by locals, is made with natural coconut shell, thin iron slab and wood. Just hold in your hand and gently play it, and listen to its unique sounds. You may also paint drawings you like with acrylic paints on the coconut shell.
DIY discount price: NT$599 per person
Vintage little car
Time needed: about 30 minutes
Description: The little cars are finely handmade from wood. Some car models allow you to open the car door, while some even allow you roll the axles. But remember to be gentle, or the tires will get off! Come on kids! Come and paint the little cars with your own personal style.
DIY discount price: NT$499 per person
Animal jigsaw puzzle DIY
Time needed: about 30 minutes
Description: Come and put some colors on the animalshaped jigsaw puzzles you love. Take them home, figure them out, and piece by piece complete the animal jigsaw puzzle of your own.
DIY discount price: NT$399 per person
---
Do you recall the childhood times when you hang out with your buddies and play with spinning tops? All that cheers and laughter while trying to get them spin? Why not just put down your hightech products and paint your own spinning tops with your family together- and of course, when you are done, have a spinning top competition!
DIY discount price: NT$250 per person
Creative Agriculture
With two main themes of natural ecology and agricultural education, we combine natural materials and local agriculture to provide entertaining hand making and studying observation to raise the concept of sustaining ecology. Let's know more about the wonderful nature and bring out your creativity!
Coniferous Zoo
Let's not waste anything and make some changes to the fallen coniferous cones! With natural materials of wooden chips, sticks, and leaves, you can create your own coniferous animal figures: ostrich, sheep, pigs, and so on.
Bring out your creativity!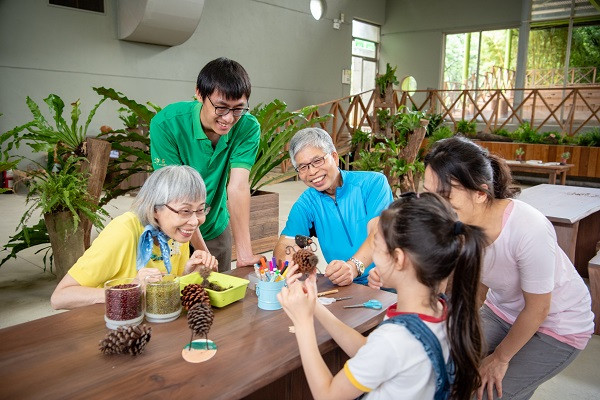 Pasted Natural Life
Nature prevails all! Know the ingredients of daily necessitates and learn to care for the earth by reducing carbons!
In the special ecological DIY experiences in Leofoo Resort Guanshi, you can make your own natural tooth paste by your hands!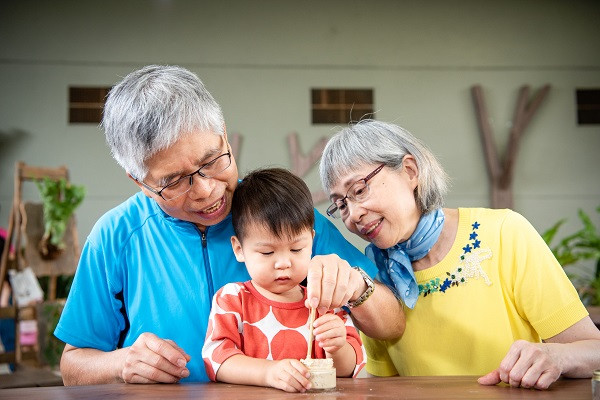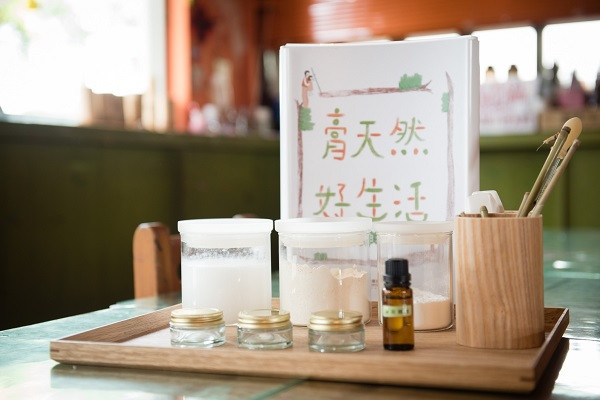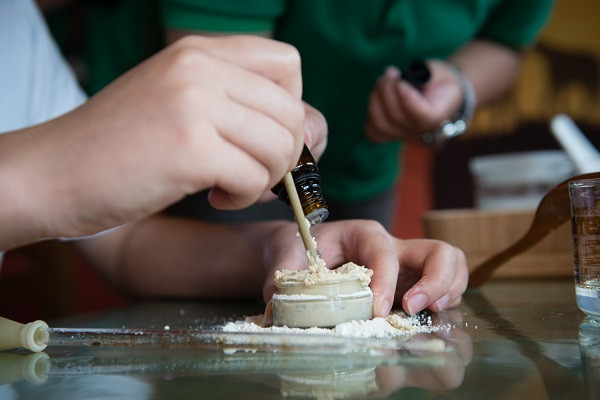 Attention:
1. DIY location: Forest
2. DIY time: 15:30-19:00
3. Some DIY courses are subject to natural material availability. The activities team onsite has the final decision in terms of the items and models to be provided for DIY activities.
Activities team:03-547-5365 #2951、 2952
Reservation:02-6616-6521