Adventure to beast island Accommodation Project
Zero distance" contact with ferocious animals
We welcome you to sign up for Taiwan's exclusive experience activity – "Ferocious Animal Caged Car." This is an allnew, shocking firsthand experience with ferocious animals that you should have once in a lifetime.
Have "Zero degree" contact with ferocious animals. Experience what it feels like to be stared down by tigers. You can personally feed the naughty baboons, and feel the lions' deep roar and the thrill of them hunting for food. This is a unique experience for the senses!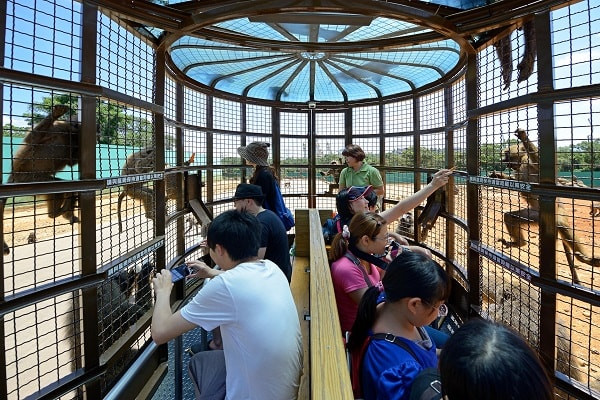 【Note】
The activity is 60 minutes long. Since the animals have limited food quota, so each session will have a participant quot. Please remember to reserve in advance! The show is closed on every Wednesday and during raining days. The activity is extremely stimulating and thus it is not suitable for children under the age of ten, senior citizens over 70 years old, pregnant women and persons with cardiovascular conditions, thank you for your understanding!

Tickets of Unlimited Entries of Leofoo Village Theme Park
Guests who purchase projects with Leofoo Village Ticket can enjoy unlimited entries of the Park for two days during accommodation!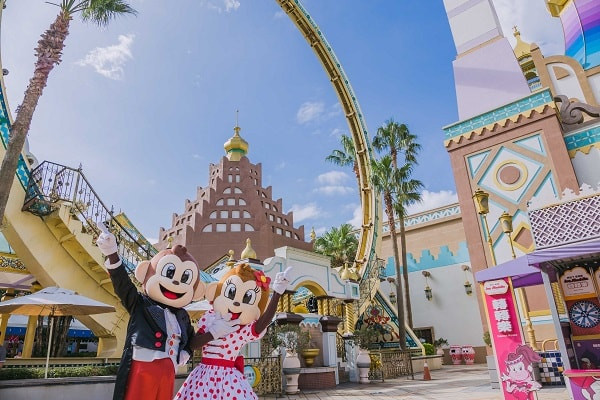 Free Activties

Introduction to animals in the resort
Location: Observation deck
Time: Three sessions daily, 15 minutes per session
Description: Our professional guides will introduce to guests the animal stars living inside Leofoo Resort Guanshi. You surely don't want to miss out the little secrets of our giraffes, the naughty ring-tailed lemurs, and the gigantic white rhinoceroses!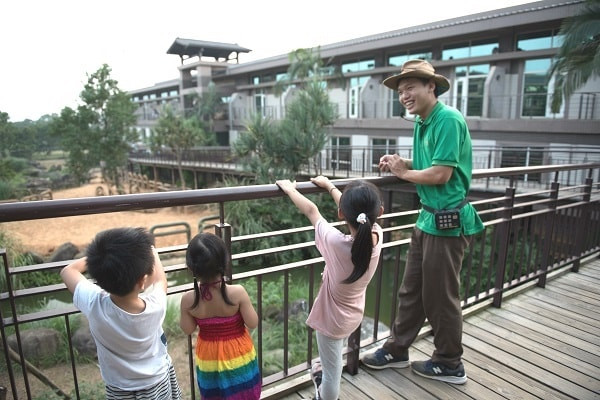 Meet the flying fairies (*No performance on Thursdays)
Location: Observation deck
Time: See schedule announcement (no performance on Thursdays); 15 minutes per session
Description: The grey parrots from Africa are smart and playful. Not only do they live in an excellent environment, but you get to also see them fly around! The parrot trainers will train them to fly at the resort atrium.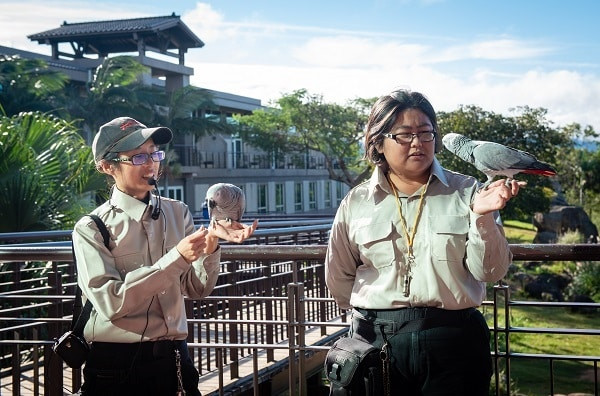 Stuffed animal party
Location: Observation deck
Time: See schedule announcement; 20 minutes per session
Description: The super popular Leofoo Resort big mascot will show up and join the kids for group photos and have fun. Attention! Don't be surprised when you see the mascot popping out!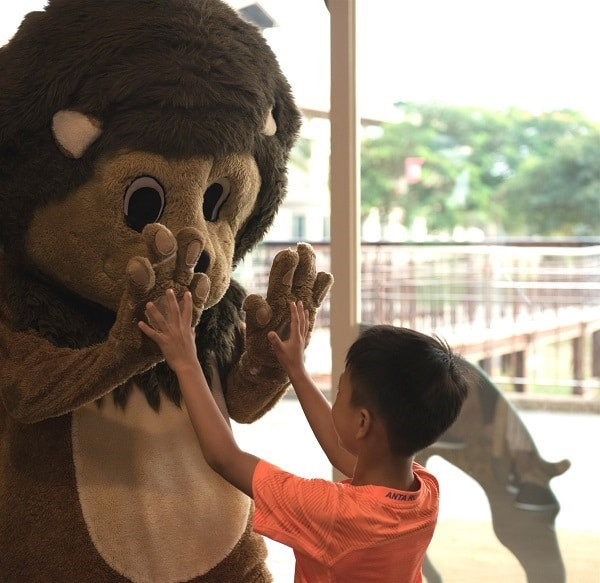 WOW Africa: Carnival on Savannah
Location: Greeting Gate
Time: Subject to the Schedule (Perform Every 1 Hour)
Contents: The unending traditional revue with African culture makes us feel as if being in Uganda, giving us a wonderful night in tranquility.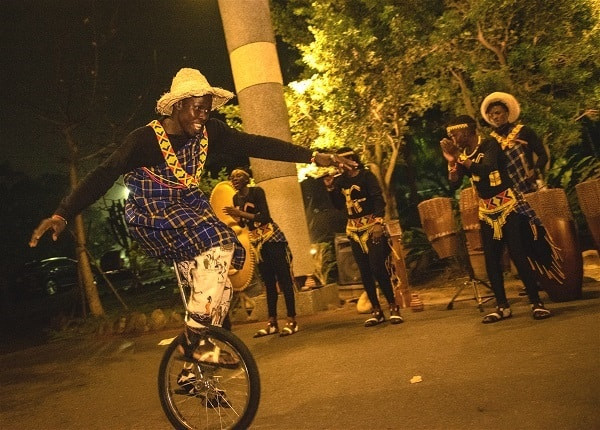 Good Night (Story Time)
Location: Nest Story House (Room R328)
Time: See schedule announcement; 20 minutes per session
Description: Prepare to go to bed, babies! Come to the Story House and gather around, where the brother and sister will tell you fantastic stories and you can say good night to the animals.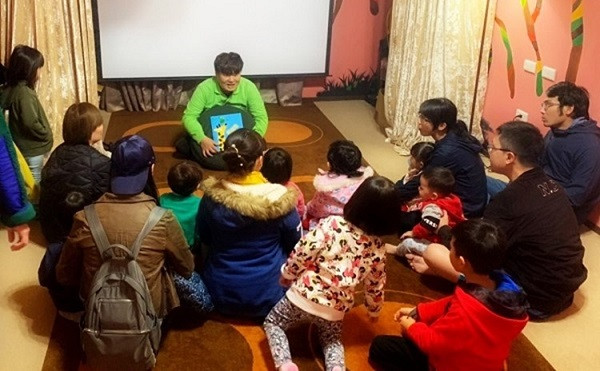 To know more information about free activities:http://www.leofooresort.com.tw/lrg/zh-TW/?Psn=10476
---
2021 Adventure to beast island Accommodation Project (2Days) NT$11,800+10%
Period: 2021/01/01- 2021/03/31
Room Type:Congo Sky Room
Days:2 Days 1night
Number of people: 2

Contents:
●2 Sets of Breakfast
●2 Sets of Dinner
●2 Leofoo Village Theme Park Tickets (Unlimited Entries for 2 Days)
●2 adventure to beast island experiences
●Free Activities for the Customers

Attention:
1. Due to safety concerns, the project is applicable to guests between the age of 10 (inclusive) to 70.
2. In case of rain and safety concerns, the animal experience activity may be cancelled depending on ground conditions. Guests who have already signed up for the plan may notify the reservation team in advance to change the dates of stay, or may ask for a flexible change in terms of plan content onsite. For more details, contact the event team.
3. During the overlapped period of Leofoo Village Park and Leofoo Water Park, the tickets will be upgraded to joint tickets of Village Park and Water Park.
4. Due to health and environmental issues, Leofoo Resort Guanshi will not provide any raincoat. Guests who participate in animal experiences need to bring your own raincoats or buy it in Cape Town shop.Sorry for the inconvenience.

Rule of additional price:
(1)Extra fees for extra person (The Congo Sky Room is only available to 4 people)
Payment will be required counted from the third person.
For age over 10(inclusive): $2,600 NTD + 10% service fees (includes 1breakfast +1dinner + 1 Leofoo Village Theme Park Ticket + 1 adventure to beast island experience)

(2)Extra fees for weekends:
$2,000 NTD +10% apply for weekend stays (per room per day);
$4,000 NTD +10% apply for big holidays (per room per day).
For definitions on weekdays and weekends, please refer to the Leofoo Resort Guanshi website.

(3)Extra fees for room upgrade:
$2,000 NTD +10% for room upgrade to Congo Greenery Room (accommodates 4 people max.)
$4,000 NTD +10% for room upgrade to Kenya Sky Room (accommodates 6 people max.)
$6,000 NTD +10% for room upgrade to Kenya Greenery Room (accommodates 6 people max.)

(4)Extra fees for extend stay(Guests will get a 10% discount at the restaurant during the stay.)
$6,500 NTD +10% per room per day

Reservations: 02-6616-6521
Direct line for activity booking: 03-547-5365 # 2951、2952